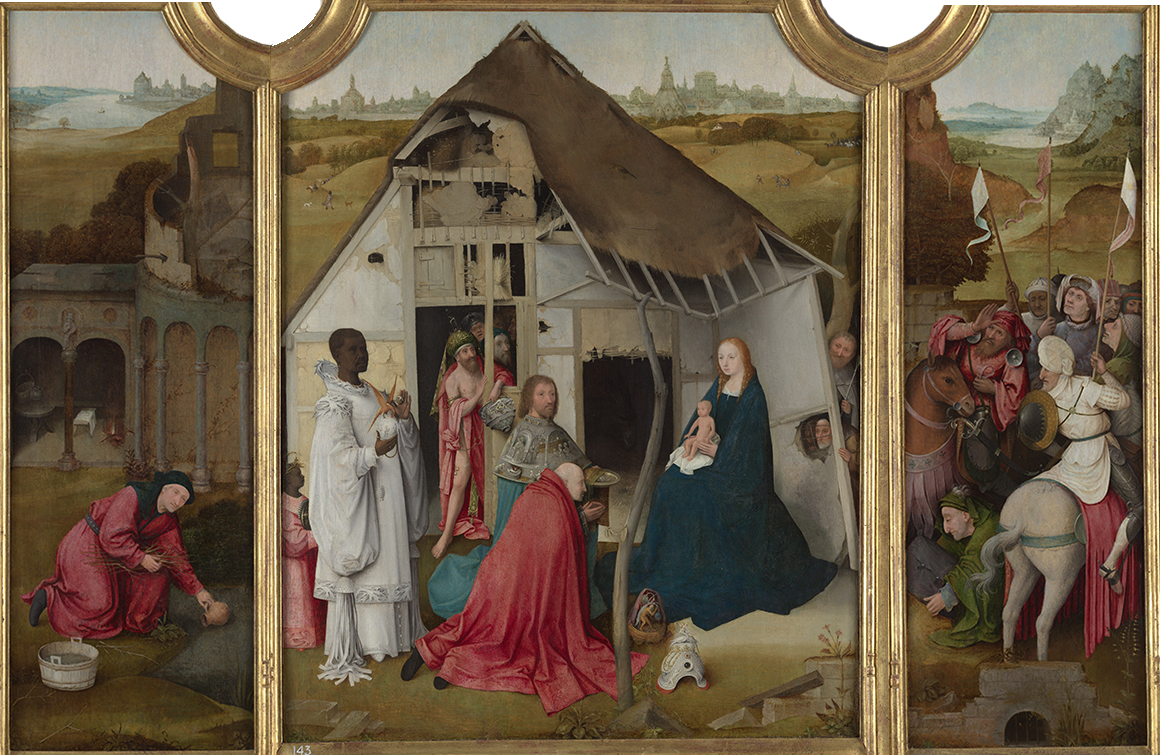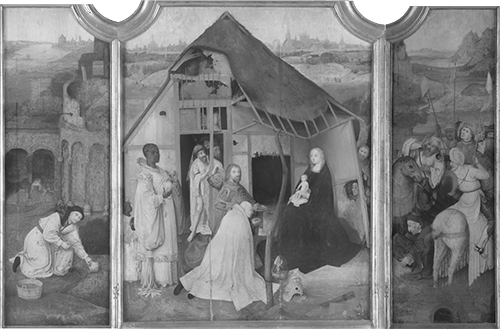 Infrared photography
Infrared reflectography

Parallel view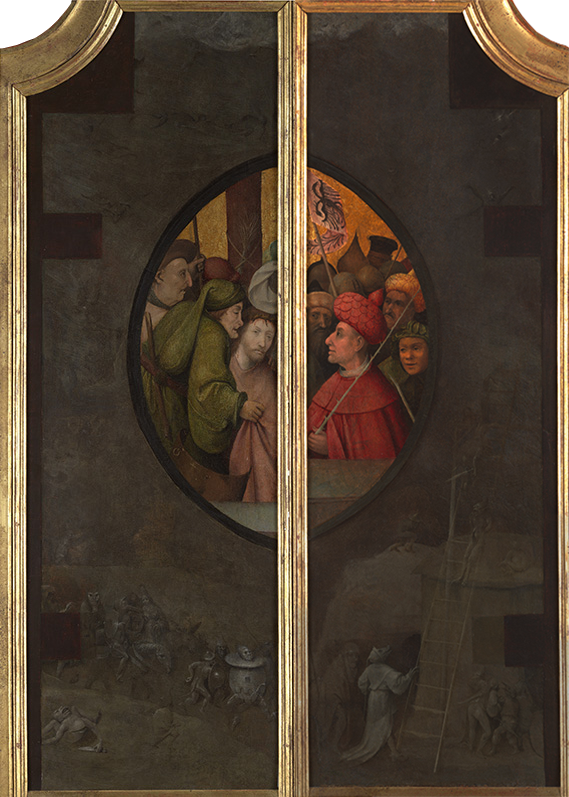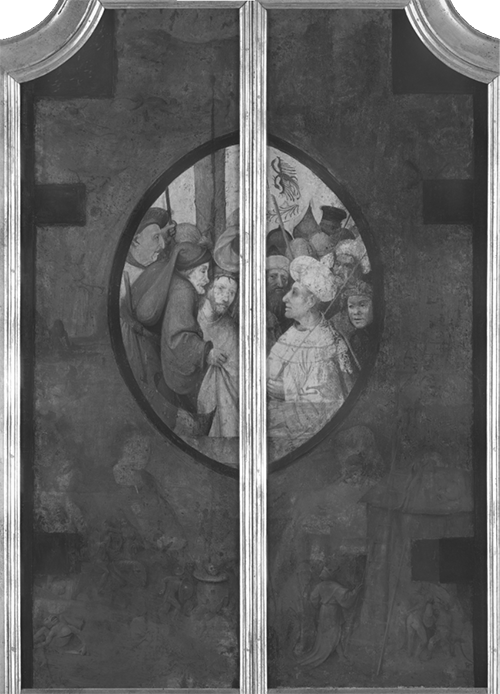 Infrared photography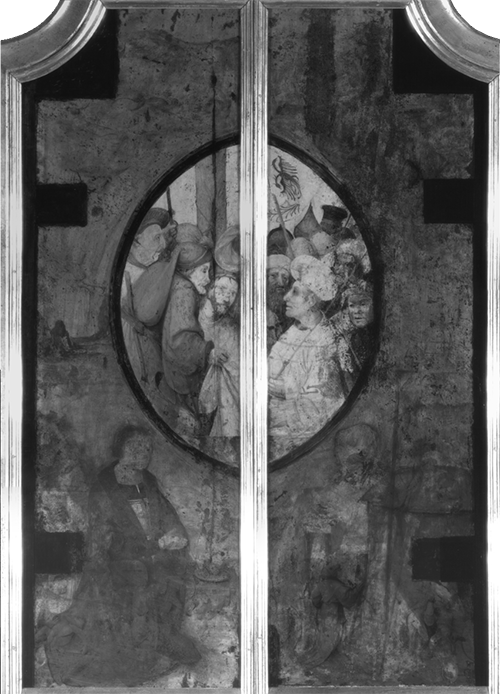 Infrared reflectography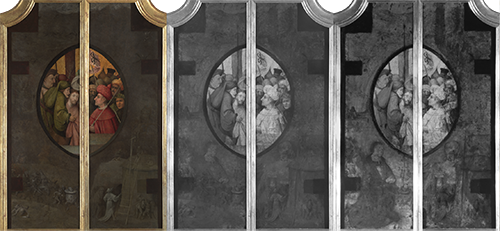 Parallel view
Upton House
Studio or follower of Jheronimus Bosch,
Adoration of the Magi (open triptych), Christ before Pilate (closed triptych), c. 1520.
Oak panels, 91.4 x 72.9 cm (central panel), 88 x 29 cm (each wing), Banbury,
Upton House, The Bearsted Collection (National Trust), NT 143.
The central panel of this triptych is a relatively close copy of the Prado Epiphany. An important change with respect to the original is the lowering of the horizon, giving the stable further prominence and the overall composition a more modern look. The inner left wing shows some resemblance to the left wing of the Anderlecht triptych, while the inner right wing is connected to one of the triptych fragments in Philadelphia. Both can be found on this website.
The outer wings, visible when the shutters of the triptych are closed, show Christ before Pilate, thus connecting the birth with the passion, like in the Prado original.
Infrared reflectography revealed the design for a pair of donor figures here, who were painted over and are no longer visible with the naked eye. This has occurred in a surprisingly large number of works by Bosch and his workshop.
Originally this triptych would have had the same format as the Prado Adoration. At a later date the panels were cropped, resulting in its current peculiar shape.
References
From Bosch's Stable 2018,21-22, 24, 52-59, 77-82, 94 cat. no. 20.